DEEX: the cryptocurrency exchange that meets the ideology of decentralization
The cryptocurrency world is very diverse and affects a large number of topics — from global and large-scale to purely personal initiatives of individual crypto-enthusiasts.
Such a state is not surprising at all since the cryptocurrencies and blockchain are trying to penetrate into an increasing number of spheres of activity of the modern world.
The cryptocurrency market is one of the most dynamic markets in the history of world finance. Money has never been so swiftly turned into capital and has not moved instantly from one economy to another bypassing many different jurisdictions or without noticing them at all. There is an impression that monetary circulation begins to outstrip economic relations which simply cannot cope with rational comprehension of the observed reality. The speed of cryptocurrency movement is fascinating, but it also carries with it certain risks. Cryptocurrency exchange rates change every hour, and often these changes happen not in "our favor" … Alas, this is a forced institutional fee for emerging new opportunities.
In every business, there is a specificity. The cryptocurrency business is not an exception. Long past the time of self-taught and universal individuals. Now the specialization has reached such depth and complexity that only a professional who is regularly engaged in business can provide the necessary help or service. It is no longer enough to be just an intelligent person and to have an idea of something (even if not superficial), now you need to have all the depth of knowledge on the topic and to orientate yourself well in the rapid information flow. Only real professionals can effectively understand the intricacies and subtleties of the movement of cryptocurrency and use it with profit.
https://deex.exchange/
Blockchain is the basis of the DEEX platform. Of course, Bitshares 2.0 (Graphene) — is the basis for other exchanges, such as Bithares, RuDEX, etc. as well. However, the important difference lies in the implementation of the superior functionality of this blockchain in the DEEX in comparison with the mentioned examples.
As an example, if you compare DEEX with the RuDEX exchange, then you can immediately identify a number of advantages which guarantee DEEX users significantly better working conditions and a number of additional useful features.
1) Two-factor authentication
This function guarantees the DEEX participant the maximum possible level of security and convenience of access to the account and crypto-wallets. A special code message which will come to your mobile device (via SMS or the DEEX integrated messenger) does not allow an attacker who has your stolen password to log in and transfer money on your behalf. Two-factor authentication will allow you to use more convenient and easy-to-remember passwords than the long sets of meaningless characters.
2) Secure decentralized p2p messenger
A secure p2p messenger implemented on a blockchain platform and integrated into the DEEX system allows you to safely exchange information (messages, audio, and video communication), as well as directly manage your DEEX account thanks to a built-in multicurrency crypto wallet.
3) Platform for safe ICO conduct (in cooperation with escrow from DESCROW.ORG)
Most of the cryptocurrency investors are not protected from fraudulent projects which have become too frequent. It can be very difficult to recognize skillfully camouflaged scam projects which after the ICO "suddenly" disappear with the investor's money.
Use of a partner service provided by DESCROW minimize the risks for our investors on the stage of ICO launch. DESCROW allows implementing a reliable monitoring system on all phases of the project development. In addition to project's monitoring, this service forms a special insurance fund which provides a return of money to investors in the amount of 70% of the initial investment.
4)Decentralized blockchain crypto fund
The DEEX ecosystem allows the creation of a special blockchain crypto fund managed by DEEX professional traders and issuing the corresponding token with automatic placement on all DEX-exchanges and leading centralized cryptocurrencies exchanges.
Since this fund will be realized on the blockchain, all investors can always be aware of the operations, assess their effectiveness and see the real profit from their investments. The transparency of blockchain is the option which is needed to the traditional management companies and funds who can "draw" almost any amount of money on the balance sheets of its customers, while the actual financial situation may significantly vary.
5) Cryptocurrency debit cards
DEEX clients have the opportunity to receive cryptocurrency debit cards linked to the cryptocurrency wallets and the integration into fiat gateways that allow on-the-fly conversion of cryptocurrency into the real currency when paying with such a card for ordinary purchases.
6) Own agent network of crypto ATMs tied to DEEX
Using the DEEX crypto ATMs clients can always sell or buy cryptocurrency for fiat using both cryptocurrency debit cards and ordinary bank cards. DEEX crypto ATMs will be located in all countries where there will be no obstacles for it. Initial plans foresee ATMs placement in the major cities of Russia and neighboring countries.
7) Accounts recovering
Bitshares 2.0 (Graphene) blockchain network allows the creation of a special service for restoring user accounts while observing all necessary security measures, so the attackers cannot use this opportunity. A similar practical solution has already been implemented by services such as Steemit and Golos. However, if DEEX customers do not like this practice due to personal reasons or beliefs, they will be able to choose a registration procedure that excludes this possibility.
8) High liquidity and a large number of trading pairs
The already announced interest of a group of investors and large cryptocurrency traders allows us to forecast liquidity in the DEEX ecosystem at the level of tens of millions of dollars and a constant interest in trading.
The big problem of all DEX-exchanges is their low liquidity and low trading activity of the participants. This acts as a vicious circle: few participants — few trades, few trades — few participants.
We are confident that the provided convenient and efficient trading functionality and the great interest of potential traders will make DEEX the most liquid platform among other DEX-exchanges.
9) 24/7 technical support
DEEX will provide its customers with 24/7 support services without the need of many hours, days or even weeks expectations in the event of any or problems or difficulties appearance. Moreover, support will be provided in several languages, so the typical picture of all DEX-exchanges — the lack of operational feedback — will be solved for the first time in DEEX.
10) Easy fiat in/out
Using special gateways (the so-called Gates) as a mechanism for transferring funds between different trading platforms and payment systems DEEX customers will be able to easily deposit and withdraw funds. This service is the DEEX exclusive know-how for the first time implemented among all DEX-exchanges.
11) Own hardware crypto-wallet for cold storage of cryptocurrencies and tokens
Hardware crypto wallet allows customers to completely forget about security problems since such a wallet cannot be hacked and the safety of your funds is not threatened. The DEEX team has extensive experience with hardware crypto-wallets, which gives customers an additional level of protection over other similar offers.
12) Desktop and mobile application (Android, IOs) for biding
At the present moment, all DEX-exchanges work exclusively through third-party browser applications that are not initially optimized for the purposes of exchange trading. Such solutions carry many risks — Internet blocking of exchange sites, technical bugs, slow speed of work, security.
A special desktop and mobile DEEX application avoids the aforementioned risks and allows to significantly faster update the functionality of programs accordingly to the user's needs and requests.
13) Convenient GUI compatible with the most modern browsers
In addition to a special program for PCs and smartphones, the DEEX GUI (graphical user interface) will be greatly improved for working through the common browsers allowing our customers to work with any browser they prefer.
14) Trading robots
At the present moment, there is no good, functional and reliable trading robot in any ordinary DEX-exchange. The existing offers are more like toys for a narrow circle of specialists rather than a tool for a wide range of traders. A functional and convenient trading robot will be implemented for the first time in DEEX. This option develops accordingly to the comments that can be found on the forums and in the comments of specialists.
15) Detailed and constantly updated documentation
On modern DEX-exchanges there is almost no accessible and understandable description of functions and capabilities both for professionals and ordinary users. On most issues, we have to conduct our own information investigation to more or less understand the necessary issue. Even the instructions for first acquaintance on all DEX are the copies from the first original and are no longer updated.
With DEEX we create our own information base where there will be all the necessary documentation for specialists and ordinary users. We plan to update this database according to user's requirement.
16) API for the integration of third-party applications and services with the DEEX platform
The API allows DEEX to be integrated into a variety of third-party applications which will be convenient for users of other programs (with no need to change the usual applications to work with DEEX) and third-party software developers since they are less risky for long-standing customers who do not need to make a choice between a well-known program and DEEX.
17) Low commission fees
We are sure that due to all the advantages in DEEX functionality and the attraction of a sufficiently large number of customers, we can reduce commission fees which will be a mutually beneficial result for customers and DEEX.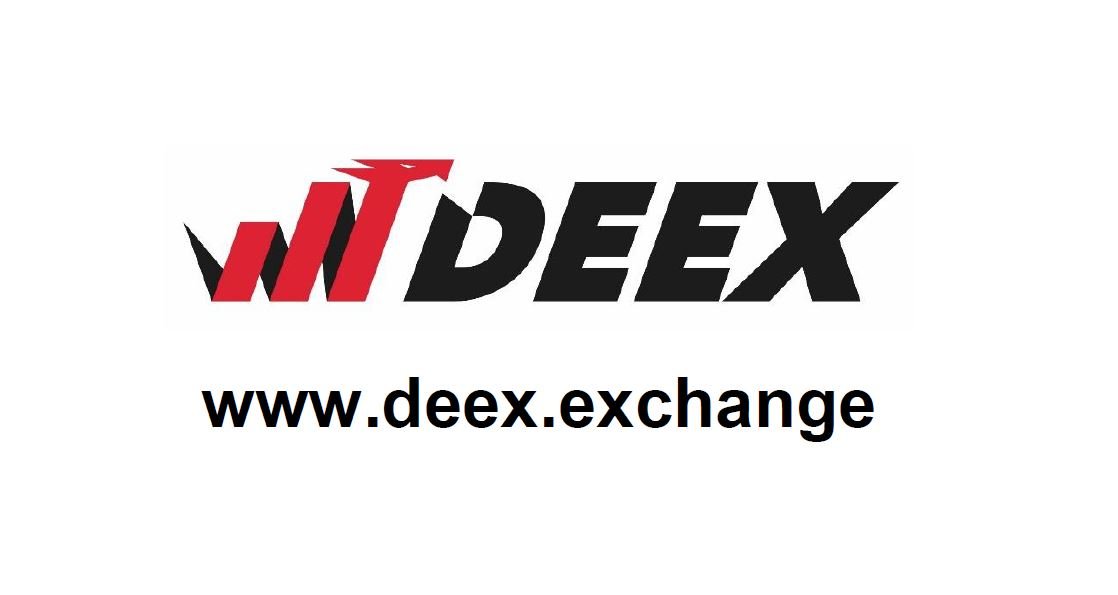 How often you can find messages about lost passwords to cherished crypto wallets or forgotten accounts! The Internet is full of news connected with such topics, and each of them is brighter, more interesting, funnier and more tragic in its own way.
Have you heard the recent story of the person trying to restore a forgotten password with a hypnosis session! ;) Some wits with an excellent sense of humor have already offered to enter a new position — a staff hypnotist for the most forgetful participants of the crypto community! ;)
Joking is fun, but such stories have quite serious consequences … It's ok when person forgot their password and lose not more than several satoshis.. it's not a tragedy. And what about those who lost their last savings? This is clearly not fun at all. The strict blockchain does not forgive mistakes. If you forgot — you lost.
It all brings us to the old problem — security versus convenience (the higher one level, the lower the level of the other). If you made an easily remembered password — you have all the chances to become a victim of scammers, if you came up with a long and complicated one, then you risk losing all your money.
Is there an exit? Is the human factor and modern blockchain technology poorly compatible? But it is not all that bad. There is a way and programmers of the DEEX team. The solution is the functional of two-factor authentication (2FA) and password recovery for accounts. This functionality will be fully implemented in further transferring the DEEX ecosystem to its own blockchain based on Graphene.
This solution has a special ambiguity. On the one hand it improves security, and on the other hand, it allows you to restore access to forgotten accounts (in other words — it increases the level of convenience).
Two-factor authentication (2FA) is an additional protection feature, through which one of the most reliable methods of authenticating a user is implemented. Its mechanism is simple. After entering the login and password on the user's mobile device, a coded message comes in which must be entered to complete the login procedure. Without this coded message knowing your username and password will not be enough to sign in to your account. The coded message will be a set of ordinary digits that will be received in an SMS message format or as a message to a special secure messenger (integrated with DEEX). In the absence of mobile communication, the user will be able to use a special generator of unique pin codes which will be generated by the DEEX messenger.
The two-factor authentication will not be mandatory and can be discarded. But from a security vision, we strongly recommend you to use it. Because it takes quite a bit of extra time to log into your account, it guarantees almost 100% protection of your funds.
DEEX functionality will provide the creation of different models of accounts, and the user can independently decide which level of reliability to choose.
Restoring the account's passwords is also a new feature, embedded into the Graphene blockchain architecture. Currently, there is no DEX-exchanges provide such function. A similar practical solution was implemented only by blockchain blogging projects — Steemit.com and Golos.io.
With the password recovery feature, DEEX customers will never lose their money. The recovery procedure will represent a special system of user verification to exclude any attempts to impersonate owners of non-owned accounts. As the practical experience shows, the reliability of this system tends to 100% effectiveness.
This function is fully voluntary, and if DEEX customers do not like this practice due to personal reasons or preferences they will be able to choose an account registration procedure that excludes this possibility, but DEEX strongly recommends it to be used to exclude accidental losses of your funds.
More detailed information visit the website and social media deex
https://alpha.deex.exchange/
https://www.facebook.com/groups/deex.exchange/
https://vk.com/deex.exchange
https://twitter.com/deex_exchange
https://www.youtube.com/channel/UC5oYUk9QC4kbM5ZBpodOUcQ
https://steemit.com/@deex
https://golos.blog/@deexexchange
https://medium.com/@deexex
https://www.reddit.com/user/the_deex/
https://github.com/thedeex
https://www.instagram.com/the_deex/
https://t.me/deexexchange
https://t.me/deex_exchange
https://t.me/deex_turkiye
https://t.me/deex_bounty
https://t.me/deex_exchange_ru
Bitcointalk :
https://bitcointalk.org/index.php?action=profile;u=934017